About the Dog Health Handbook
While there is a tremendous amount of information on dog health on the Internet, it is very difficult to find well edited and complete information all in one place. It is also difficult to find a resource where you can ask a veterinarian questions on specific canine and puppy diseases, conditions and behavior problems. Our professional editors, writers, dog health professionals and veterinarians work hard to provide the latest information on each issue. Where possible we will provide information on both conventional and natural treatment approaches along with supporting scientific evidence. Our policy is to include all references so that readers can refer to the source material where available.
If you think your dog is having a medical emergency, call your Veterinarian immediately. The Dog Health Handbook does not recommend or endorse any specific tests, Veterinarians, products, procedures, opinions, or other information that may be mentioned on the Site. Reliance on any information provided by The Dog Health Handbook, Dog Health Handbook employees and others appearing on the Site at the invitation of Dog Health Handbook such as reader contributed content, or other visitors to the Site is solely at your own risk. Every dog is unique and deserves a specific diagnosis from a veterinarian. The purpose of this site is to help you have an informed conversation with your Veterinarian.
The Dog Health Handbook Team
These are the leaders of the Dog Health Handbook team. Each brings a unique set of experiences and backgrounds to our Handbook. This truly is a labor of love and our small contribution to the wonderful world of pet ownership.
Publisher: Jeff Grill

Jeff is a long time dog and pet enthusiast. He is the founder of this and many other pet health related websites. He prides himself on finding the best talent available to edit, write and review the thousands of articles found on the site. Jeff coordinates the many activities that bring the Dog Health Handbook to life.
Google+
LinkedIn
Facebook
Email
Co-Publisher and Editor: Cathy Doggins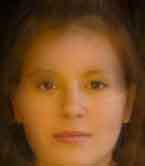 Cathy Doggins is the newest member of the Dog Health Handbook team. Cathy's love of small animals is well known among many pet advocates. With a loving heart and compassionate hand Cathy edits, compiles and curates the thousands of articles, reader contributions and post that bring the Dog Health Handbook to life. When not writing or editing articles about dogs, Cathy can be found caring for her Jack Russell named Jack and Labrador Retriever named Rex.

Google+
LinkedIn
Facebook
Email

Veterinary Reader Question and Answer Editor: Jennifer Coates, DVM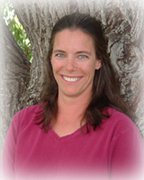 Jennifer Coates, DVM is a published author and Veterinarian. She personally answers questions from readers each month on all types of dog health issues. Dr. Coates has years of experience in animal welfare and veterinary medicine. She is the author of the book Vet-Speak Deciphered for the Non-Veterinarian, a valuable skill in helping the many caregivers that write to the Dog Health Handbook. Dr. Coates is licensed in the State of Colorado, Idaho, Wyoming and Virgina, and is a graduate of VA-MD Regional College of Veterinary Medicine.

Dog Health Guide Contributor
Editorial Assistant: Christine Joy Liston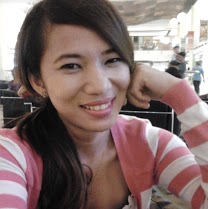 Besides being a dog lover herself, Christine is the glue that keeps the Dog Health Handbook together. Whether coordinating reader mail, or posting the latest dog health news, Christine stands at the ready. To Christine, this is more than a job, but a way to stay educated about caring for her own dog. We are lucky to have someone so dedicated.
Google+
LinkedIn
Facebook
Address and Company Location:
Web Ventures
d/b/a Dog Health Handbook
Wilson Place
Plainview, New York 11803

Phone: (516) 336-9486
Email: info (at) dog-health-handbook.com